During individual music therapy, the focus is on the unique client with their particular needs, abilities, interests and life challenges, emphasising the relationship between the client, music and therapist. The therapy process is personalised to each client, considering their age, resources and strengths, in order to achieve the individual's therapeutic goals, and provide best growth opportunities. The person's overall development, improving the individual's well-being and quality of life are central aims.
Benefits: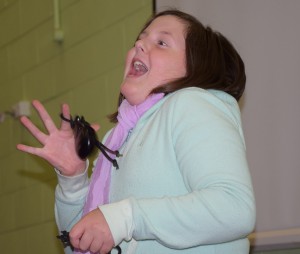 Enhancing the Client's Quality of Life
Promoting Feelings of Well-being
Experiencing Fun & Satisfaction
Stimulation & Activation
Increasing the Person's Sense of Self-worthiness & Self-esteem
Improving Perception Skills & Personal Awareness
Discovering one's Strengths & Weaknesses
Expression & Dealing with Emotions & Experiencing Mood Changes
Changing & Increasing Communication, Speech & Language Skills
Training & Maintaining Cognitive, Emotional, Physical & Social Abilities
Enhancing Listening & Attention Skills
Behaviour Management
Supporting Pain Management
Reducing Anxiety & Stress
Reducing Social Isolation
Learning Recreation & Leisure Skills
Learning & Maintaining Musical Skills
Supporting the Client in Current Living/Life Situation – Learning Coping Strategies
Individual music therapy may be the best approach for clients who experience severe mental and/or physical challenges, or uncomfortable and/or unable to function in a group setting. Individual music therapy services can be delivered in a client's room if required.
After an initial assessment the unique music therapeutic treatment plan and goals will be determined. All interventions and music therapeutic activities, such as improvising or drumming, singing and song writing, dancing or drawing to music, adapted music lessons, listening to music, are also tailored to the individual's needs and interests. The activities are particularly designed to address the specific clinical and learning goals of the individual.
The individual music therapy sessions are conducted by one registered music therapist, and generally offered weekly for 50 minutes. All sessions are customised to each client. Sessions may take place in the clients' home or at your facility.