If you'd like to inquire about Da Capo Music Therapy Services, please feel free to contact Frauke on 0432965810 or complete the Contact Form below.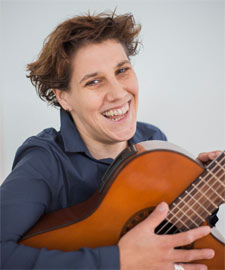 DA CAPO MUSIC THERAPY SERVICES PTY LTD

­ + 61 432965810
Monday to Saturday, 8am-9am

­ fraukepetri@dacapo-musictherapy.com

Mailing Address:
42 Shortland Street
Wentworth Falls, NSW 2782
Australia


Complete the form below to get in touch by email. By selecting the area relevant to your query, we'll make sure your email gets to the right person so they can respond.

Contact Form
Feedback
If you'd like to give feedback about our services or make a complaint, please complete our feedback survey or complaint form.
Feedback From:
https://www.surveymonkey.com/r/DGS6MX8
Complaint Form:
https://www.surveymonkey.com/r/DGYJDDZ